Latest from the blog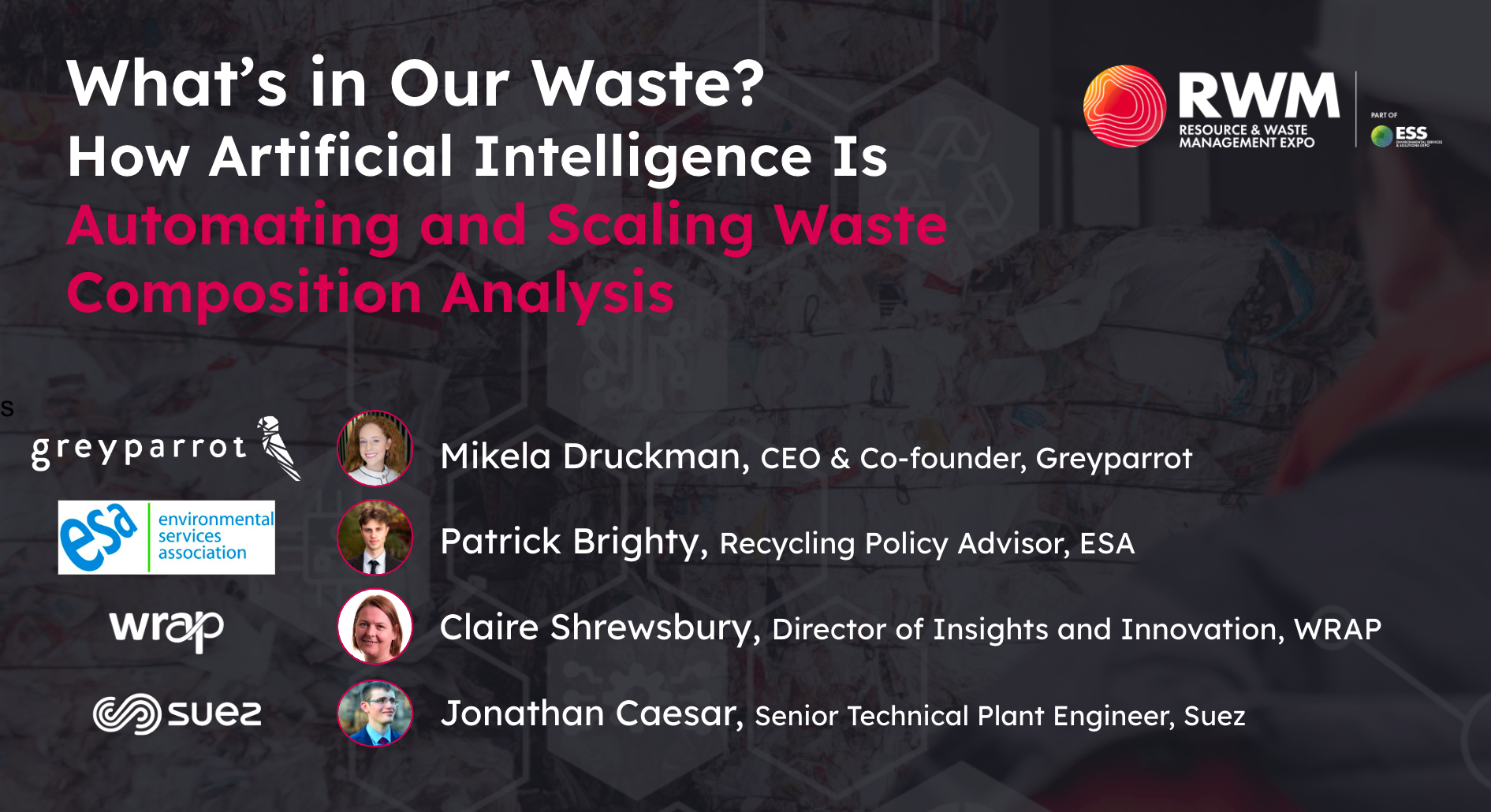 Tech • Regulation • 8 min read
On day one of this year's RWM conference, our CEO and co-founder Mikela Druckman chaired a panel discussion to address...
6 min read
Innovators will inform the future of AI in the waste sector. We spoke to Viridor and SUEZ about deployment, and what...
4 min read
From Web Summit to PwC's Business in Focus podcast, we've been spreading the word about the pivotal role of recycling...
8 min read
With more visibility, reduced reliance on manual labour and streamlined reporting, AI can help MRFs answer 4 crucial...
Industry insights you won't delete.
Delivered straight to your inbox.
5 min read
To celebrate Recycle Week 2022, we gathered to learn about what motivates our teammates, and get real about our...
7 min read
Tracking the objects that make up waste streams is just one part of the Greyparrot equation. Here's how our dashboard...
7 min read
Can technology like AI end the data drought? Here are the key takeaways from our panel discussion at RWM &...