A Day in the Life of Greyparrot's Head of Deep Learning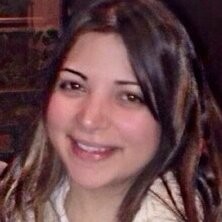 Susana Zoghbi, PhD., Jun 17, 2022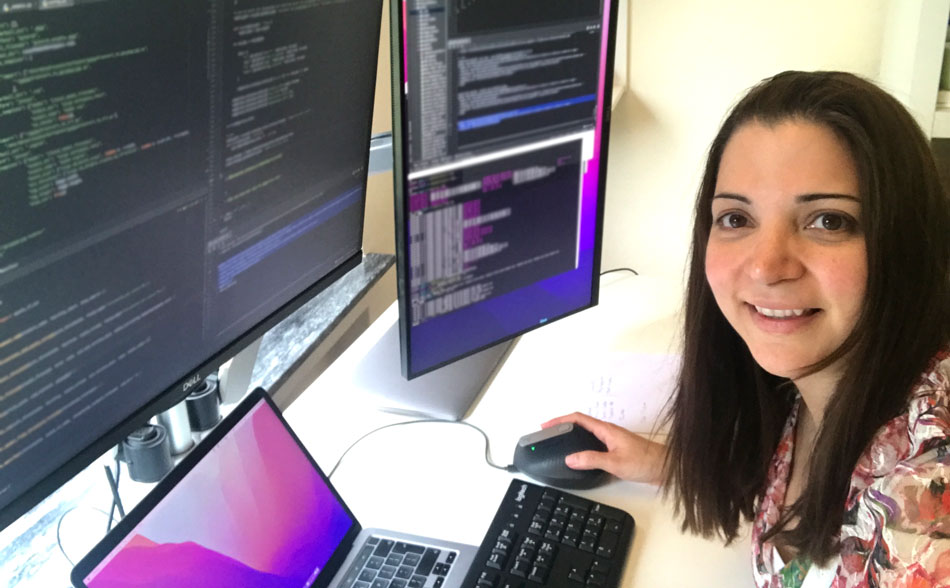 Deep Learning plays a crucial role in what we do at Greyparrot, powering our end-to-end AI waste composition analysis software and enabling robotics to sort waste through automation. Heading up our Deep Learning team is Susana Zoghbi, a specialist in end-to-end learning architectures who lends her expertise to improving Greyparrot's AI Waste Recognition System.
We spoke to Susana about her role in the company, her day-to-day life in the job and the values that shape her experience at Greyparrot 🐦
What do you do at Greyparrot?
I lead the Deep Learning team in our drive to deliver Greyparrot's waste recognition AI models, ensuring we are consistently performing at a high standard with a very low error rate. I enjoy using deep learning techniques to train our models and developing evaluation scripts and pipelines to deploy models. My role is multifaceted, but I mainly work with the team to cover our client needs in a timely way and ensure we never lose sight of big-picture projects like exploratory research for our ambitious product roadmap 🚀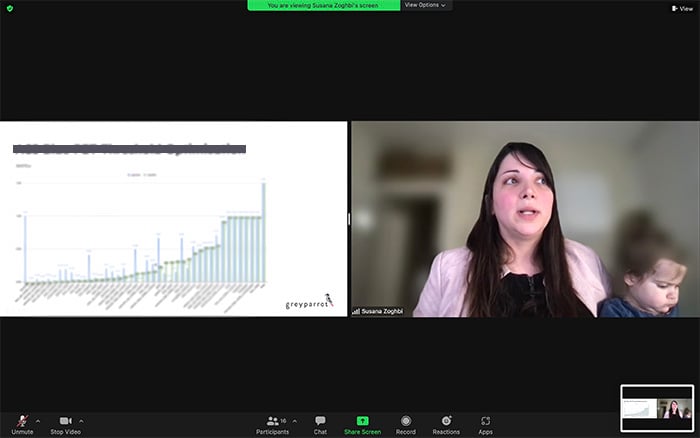 What does a typical day look like for you?
☕ My daughter wakes me up, and I get her ready for daycare. After some much-needed coffee and breakfast, I start working at 8am. I tend to use mornings to perform "focused" work, which involves a bit of programming and work that requires deep thinking like the design of frameworks.
My husband works remotely, so we'll usually take lunch together - having that family time makes all the difference to me and helps break up the day. When the afternoon rolls around, I do some sprint-planning, backlog-grooming (checking outstanding tickets/tasks) and have one-to-ones with team members.
One-to-ones are really important for us. As well as checking whether anyone needs support, we use this time to bounce ideas, discuss new research, address client needs and direct our activities to achieving the sprint goals. We're always looking for ways to improve our model, so afternoons are sometimes spent trying new architecture, new augmentation strategies and different customisations.
I sign off at 4:30pm when my daughter comes back from daycare, although I might check Slack for urgent messages once she's in bed around 7pm.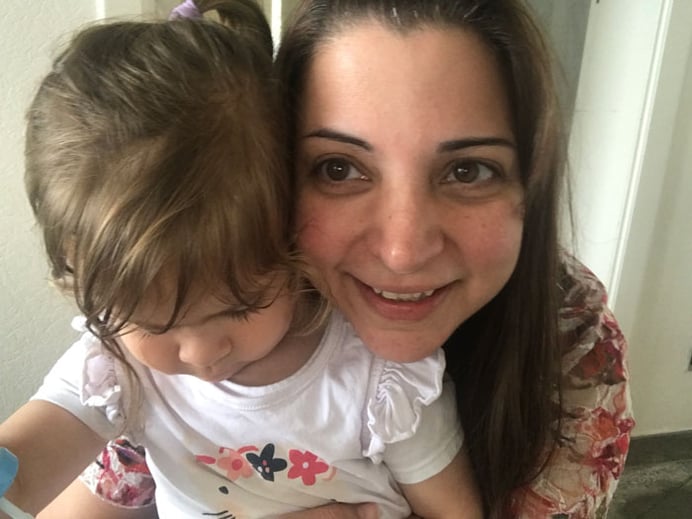 What is it like starting a new job remotely?
💻 I'm lucky to have a pretty good office set up at home, so there weren't any logistical issues. Of course, the fridge being so near makes it hard to keep my snacking under control! Obviously, there's something bizarre about working remotely with people you've never met, and only having a 2D visual of everyone! When we were finally able to, it was great to meet everyone in person.
Which Greyparrot values speak to you the most?
💚 All of our values are important to me, but being passionate about what you do can make a world of difference to your day-to-day life. That's the drive. I feel extremely passionate about my role at Greyparrot, but equally passionate about working for a company that is environmentally friendly. Having seen the devastating effects of waste, getting to play a part in solving waste pollution appeals to me.
And then there's the human values that help us work together. Being adaptable and humble means it's not about being right - it's about being open to other people's ideas. Finally, positivity is essential in a startup environment as there's many problems to solve. The first step to overcoming any challenge is to believe you can do it.
What would you say to someone who wants to join us?
👋 If you want to be part of an exciting start-up that is having a positive social impact, you'll be happy here. And remember, you don't need to know everything before starting. But an openness to learning, to exploring new ideas and a knack for problem solving is key.
I used to think people are either born with talent or not at all. I realise now that it isn't true: people who are successful are those who are dedicated and hard-working. Our brains are incredibly flexible; we're always forming new pathways. For that reason, it's not about talent, but commitment, time and energy spent on the task at hand.
You can always grow into what you want to become, so I'd be happy to work with anyone open to learning and growing together 🌳
------
Featured on Computer Weekly's 2021 longlist of The Most Influential Women in UK Tech, Susana Zoghbi plays a crucial role in helping Greyparrot enhance its AI-powered computer vision software and provide hands-on support to a growing portfolio of clients.
We're always on the lookout for passionate people like Susana to join us in our mission to solve waste pollution through technology. If that sounds good to you, don't hesitate to get in touch to discovery how you can help us and apply to our open roles here.