Wrapping up 2021
Tiziana Giordano, Jan 13, 2022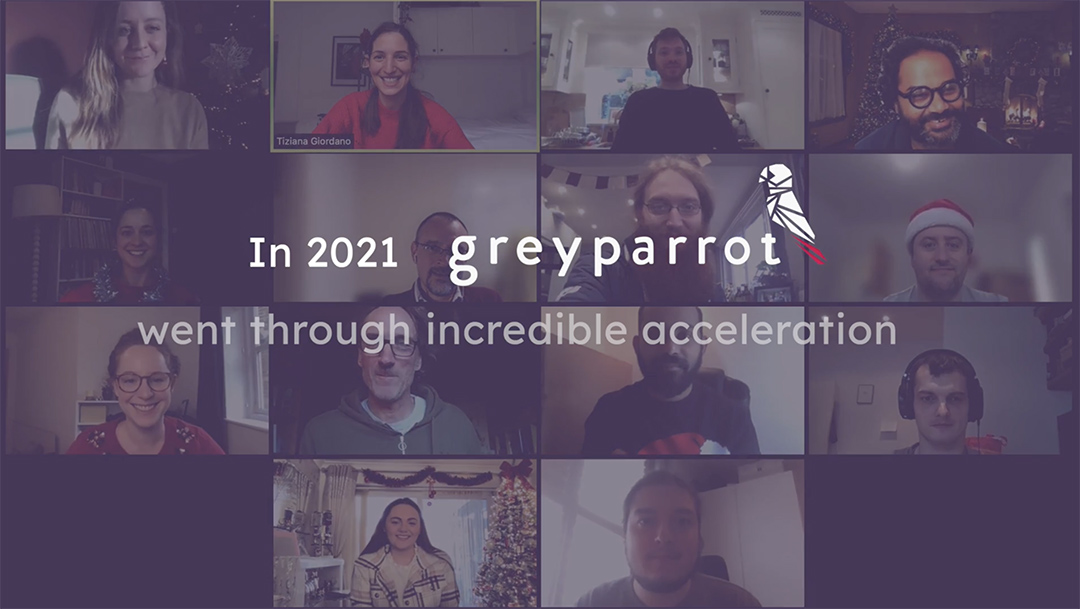 As an exciting and incredibly rewarding year draws to a close, here is a look back at 2021.
Call to action
🚨 2021 has been a wake-up call with the climate emergency deemed a 'code red for humanity' according to the 2021 IPCC Report
✊ 2021 has been a year of pledges with countries committing to tackle the 1.5 degrees challenge through sustainable solutions and clean tech at COP26.
♻️ 2021 also saw countries take action with the implementation of recycling targets, Plastic Tax and Extended Producer Responsibility in the resource management sector. A sector that is pivotal to reaching net zero by 2050, and which has already been responsible for 25% of the UK's total emissions cuts for over 20 years.

Despite all the rhetoric and goodwill for recycling, 2021 saw over 25,000 tons of plastic waste enter the ocean, 59,000 tons of clothing dumped in just one port in Chile, and an unmanageable portion of the 2.1 B tons of waste being dumped in landfills or burnt. There is an urgent need for investment and innovation in this sector.
Our response
At Greyparrot, we take this problem seriously and continue our commitment to unlocking the maximum financial value of waste, with technology that ensures waste is audited, managed, and reused in the most effective way. We believe our actions will directly contribute to solving the waste crisis.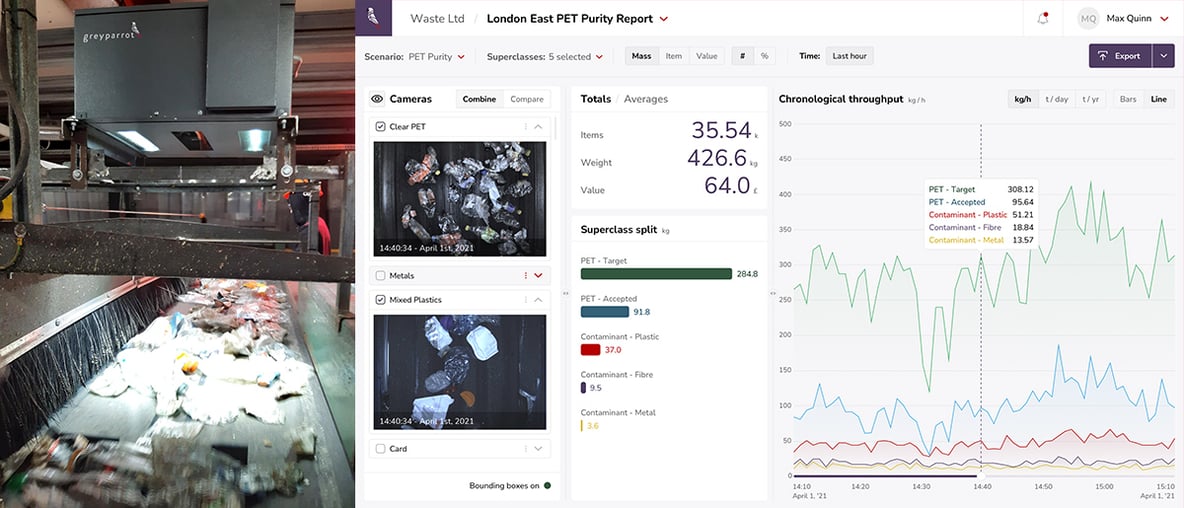 Greyparrot's AI Waste Recognition System continues to support the resource sector in managing waste with transparency and efficiency, in 2021:
✅ We deployed 25+ systems and collected 100+ million images of waste data across UK, Europe, Asia and Africa. With this, we ensure we are tackling a global problem with global presence and representative data
✅ We expanded our capabilities to analyse over 50 categories of waste material, covering all municipal and commercial waste
✅ We increased our recognition accuracy to an average 95%+. With this, the sector will have unprecedented accurate data on waste composition to fuel decision-making and automate manual processes
✅ We developed a breakthrough approach for automated brand recognition to contribute to a successful EPR scheme
✅ We doubled our team to further develop our technology and support our clients
✅ We integrated our Greyparrot vision API with third party robotics to sort waste at scale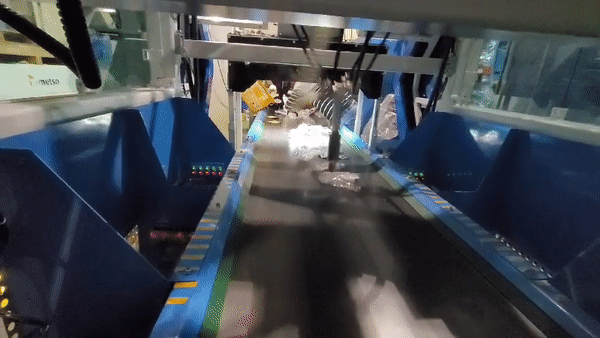 Customer response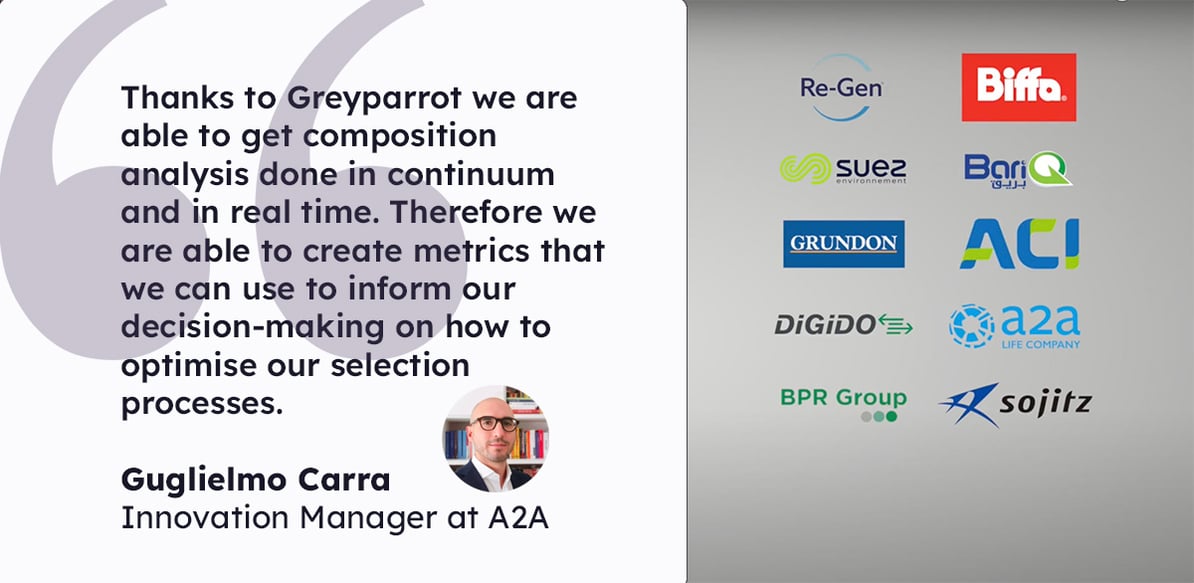 In 2021, we worked with pioneers in the global waste industry to embed AI visual capabilities into their facilities. Therefore, we helped them digitise their waste flows to automate their auditing processes.
Recognition for our work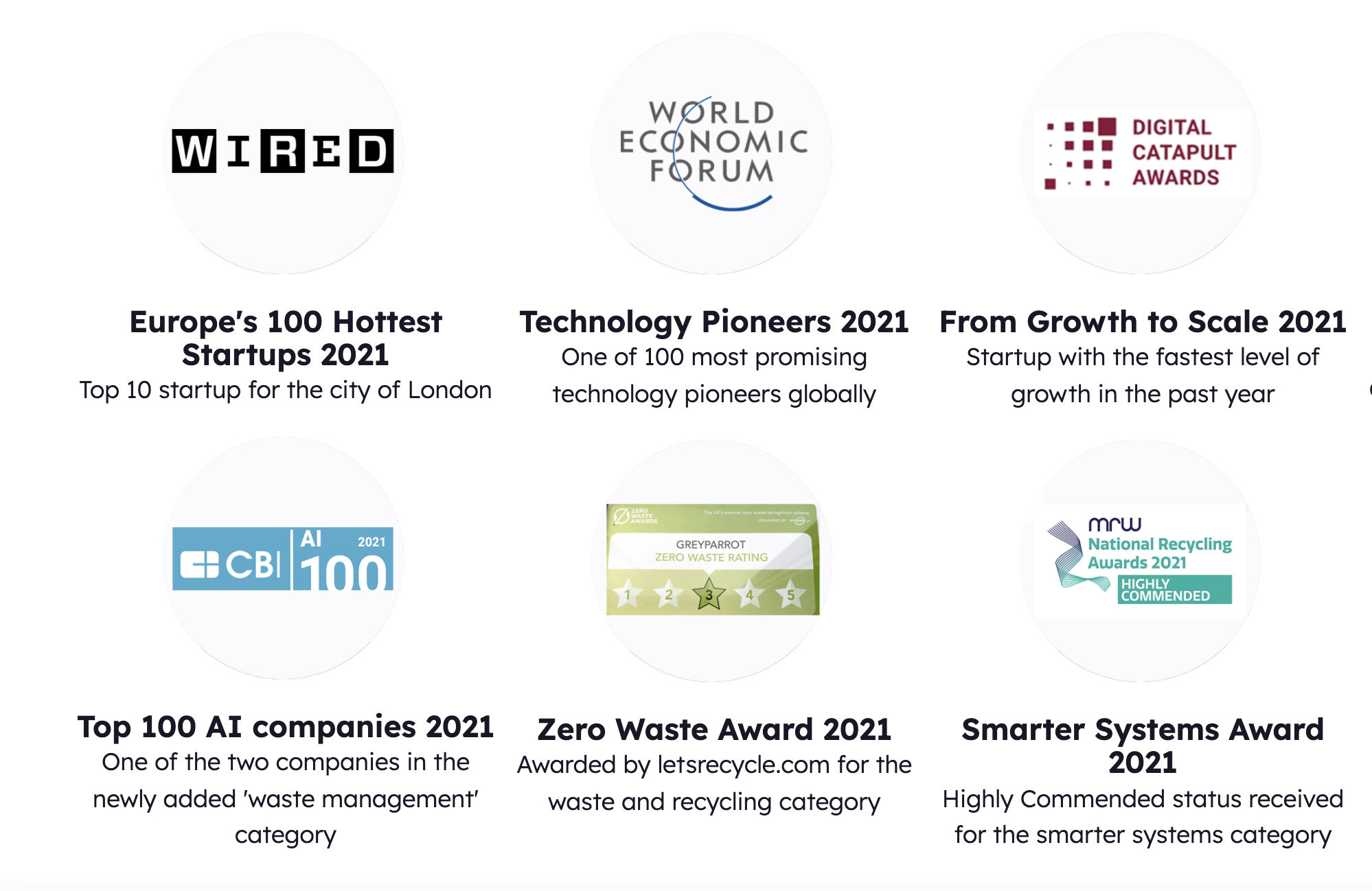 We are grateful and thrilled that our efforts have been recognised in 2021. Notably a feature in WIRED magazine for 100 Hottest Startups in Europe and CB Insights Top 100 Most Promising AI companies. We are particularly proud of industry awards such as the Zero Waste award by letsrecycle.com.
We start 2022 off full of energy to have another impactful year ahead driving transparency and efficiency in recycling ♻️
We're wishing you all a great start to 2022!