Introducing Greyparrot AI Waste Analytics Platform
Through AI-powered computer vision software, the Greyparrot system has analysed over ten billion packaging items in sorting plants, giving you actionable insights to increase operational and commercial outcomes.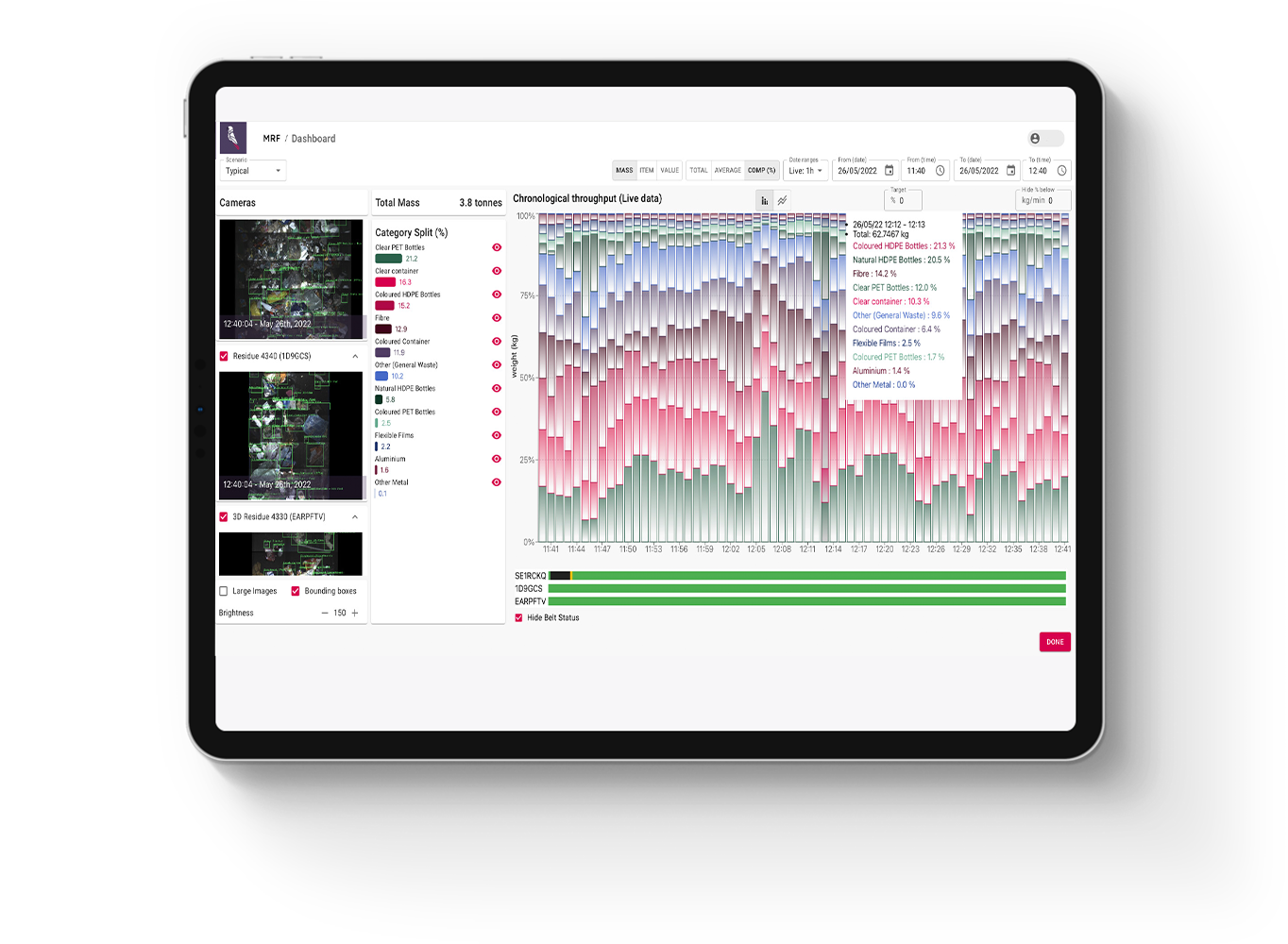 How does it work?
Greyparrot offers a complete waste composition analysis solution with scalable affordable hardware and intelligent software.
Our applications at MRFs, PRFs and other reprocessors
Applicable to a range of use cases, our waste recognition system gives you access to previously untapped insights into your operations. Realise the makeup of your material, automate processes and increase product value.
Automate manual sampling
Monitor 100% of your material streams in real-time for in-depth reporting
Certify purity per bale
Give your customers the high quality product they expect, and have the data to back it up
Improve plant performance
Automate manual sorting and optimise facility parameters using accurate, real-time, composition data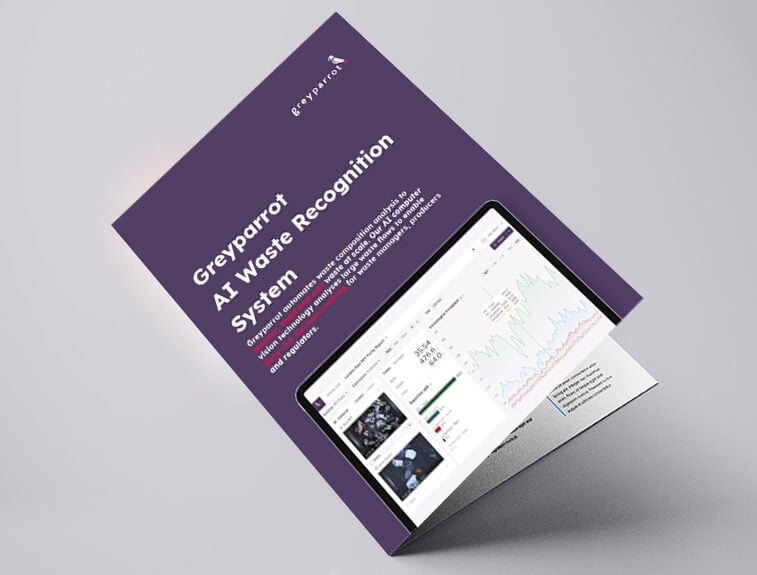 FREE RESOURCE
Greyparrot product brochure
Download our product brochure for more details on how to enhane the operations of your MRFs or PRFs with AI.
Download now
Greyparrot product brochure
Greyparrot Waste Analytics Dashboard is packed full of features to ensure you get the most out of our product
Greyparrot is the complete solution to taking better, data-driven decisions in your facility - no matter your experience with technology.
Flexible parameters
Get access to real-time and historical data analysis at minute-by-minute level
Alerts
Receive automatic alerts you set such as a quality drop notification
Mass estimation
Measure the breakdown of waste streams by item count or mass
Integrations
Manage integrations with existing plant control systems and sorting machinery seamlessly
Reports and exports
Generate daily, weekly, monthly or yearly reports and export data to run additional analyses
Customisable
Customise your dashboard functionality and gain insights according to your needs
Greyparrot AI
Greyparrot detects differences almost imperceptible to the human eye even when crumpled and overlapping.