Introducing Greyparrot AI Waste Recognition System
Through AI-powered computer vision software, we provide in-depth data insights to stakeholders in the resources and waste sector - giving them vital information they have previously not been able to access.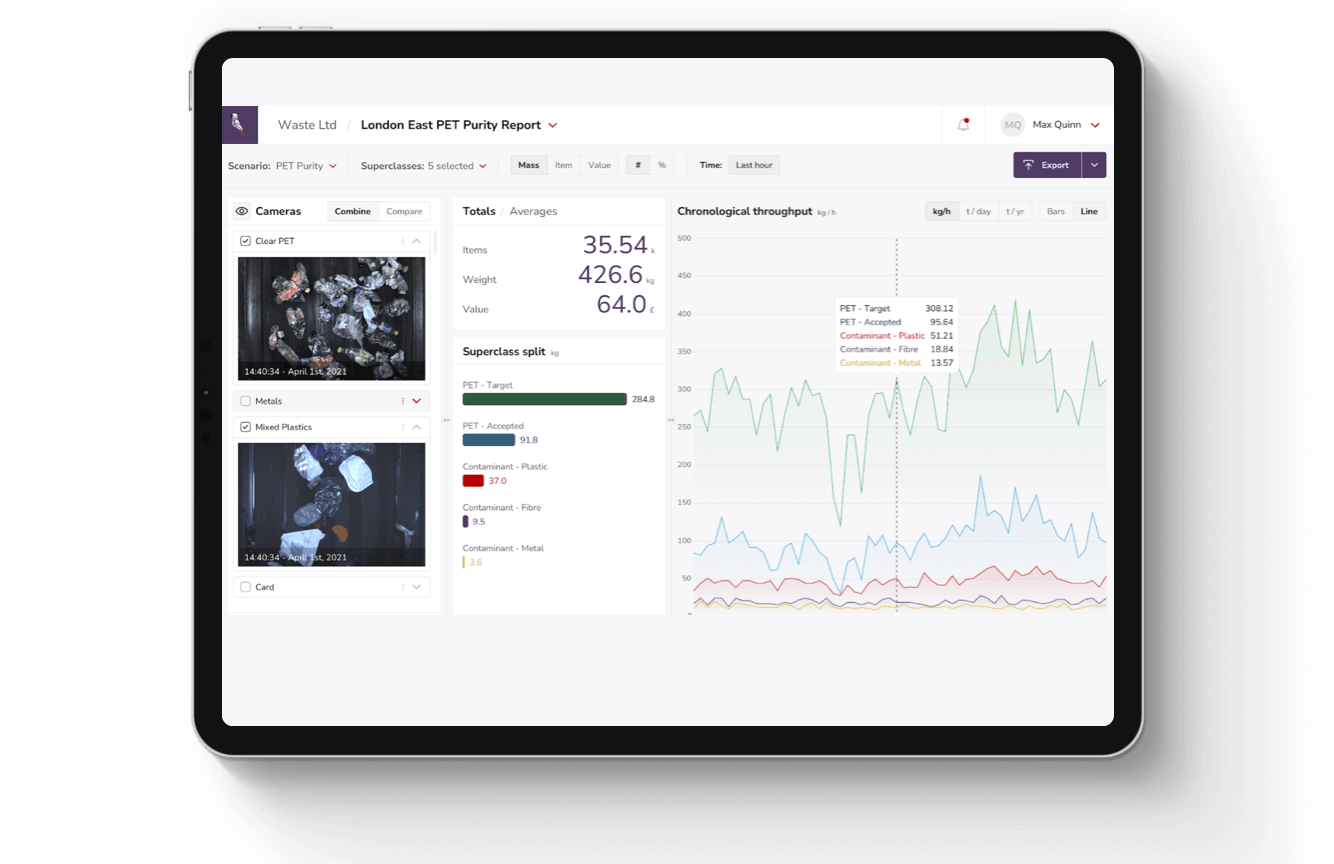 How does it work?
Greyparrot offers a complete waste composition analysis solution that automates the manual process of sampling and auditing material through intelligent monitoring and analysis.
Monitor 100% of waste 24/7
Greyparrot solution provides real-time composition information at product, material and brand level.
0

%

100% of waste is monitored providing instant live data
0

+

We can currently differentiate more than 49+ categories of waste
0

%

We do this with an accuracy of 95%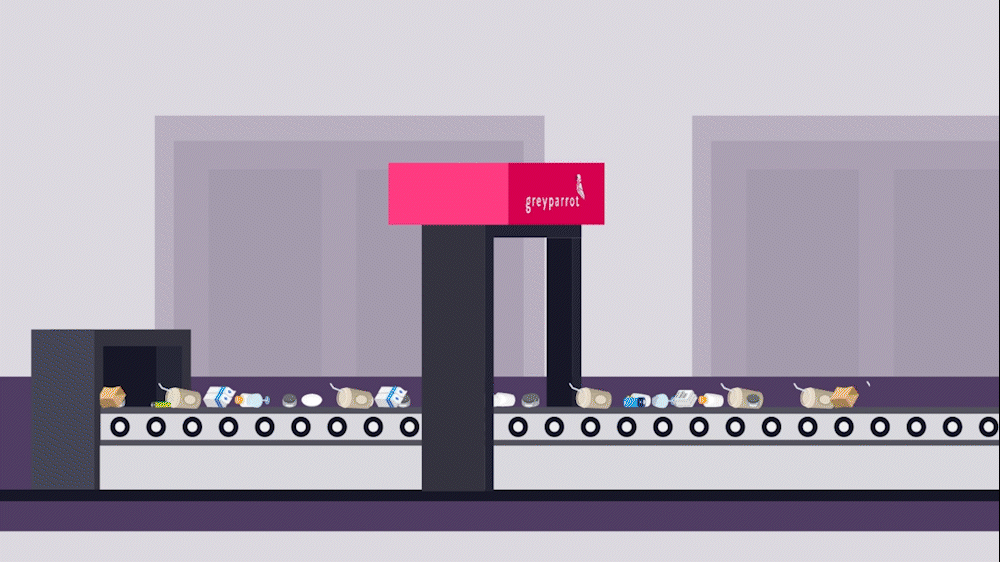 Product
AI Monitoring Unit
Our AI monitoring unit can be retrofitted across different conveyor belt environments without changing existing infrastructure. The integrated AI model recognises the composition of large waste flows in real time at a granular product, brand and material level.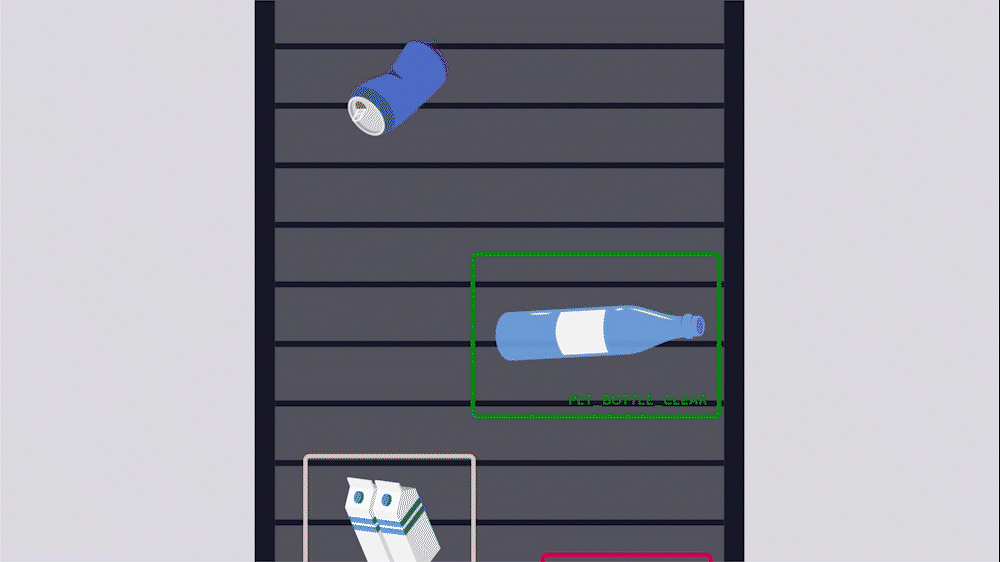 Waste Analytics Dashboard
The waste analytics dashboard is completely configurable and customisable and displays instant live data analytics reports and insights to inform your decision-making.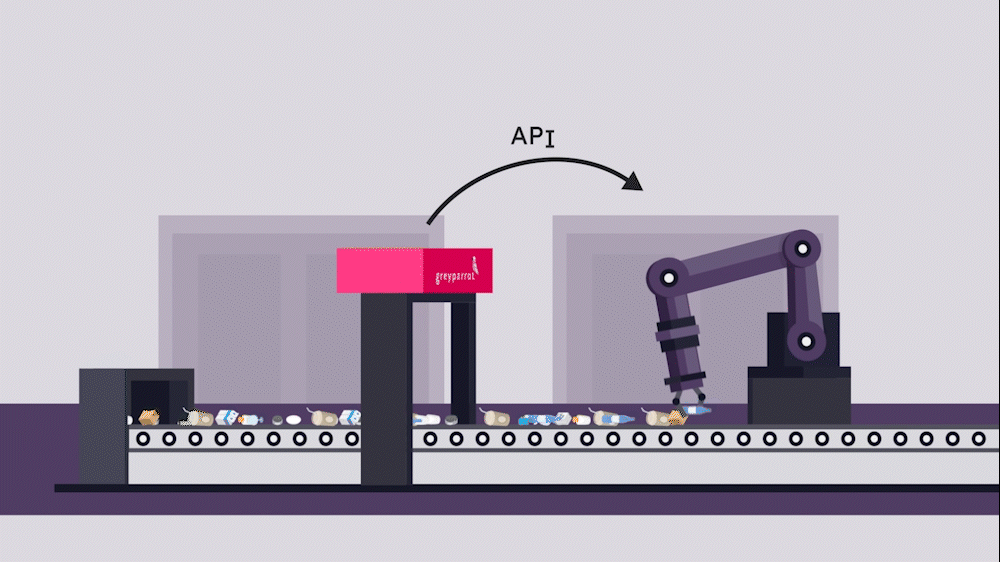 Waste Composition Integration
Our waste composition integration can link actionable insights with third party systems through an open API. This provides cognitive AI intelligence to existing software frameworks and automated sorting machinery.
Our use cases for MRF, PRF and other reprocessors
Click on each number to find out more:
Measure all input materials (before or on the high-speed conveyor belt)
Measure recovered material before QC with optional API link to sorting robot or valve bar
Measure unrecovered materials on residue line
Measure material purity and QC performance with Unit 2
API link to baler for digital purity stamp
Measure input/output material samples to replace manual audits
Greyparrot AI
Greyparrot detects differences almost imperceptible to the human eye.