Meet the Greyparrot AI Waste Analytics System
Our AI-powered computer vision system has analysed over 30 billion packaging items in sorting plants around the world. The result? Actionable insights that unlock the full financial value of waste.
Accessible, customisable and powerful: Act on insights with the Waste Analytics Dashboard
The insight you've always wanted lives on the dashboard. We built it to help you make data-driven decisions, no matter your experience with tech.
Flexible parameters
Access real-time and historical data analysis at a minute-by-minute level.
Custom alerts
Receive automated notifications based on custom triggers like quality drops.
Mass estimation
Measure and track the size of waste streams by item count or mass.
Integrations
Manage integrations with plant control systems and sorting machinery, right from the dashboard.
Reports and exports
Generate daily, weekly, monthly or yearly reports, and export data to run further analysis.
Customisable
Tailor your dashboard to surface the insights you need most.
How does it work?
OUR SOLUTION
AI Monitoring Unit
Our robust monitoring unit analyses 100% of waste, providing you with live composition data at scale. We designed it to be retrofitted without disrupting your current infrastructure.
AI Model
Our integrated AI model characterises objects automatically and in real time – with an error rate of less than 1%.
Waste Analytics Dashboard
Your waste analytics dashboard is completely customisable. It displays live composition data and insights to inform your decision-making from the control room.
AI Vision Integration
Our AI Vision Integration can link actionable insights with third-party systems through an open API. Enhance existing software and sorting machinery with machine learning cognition.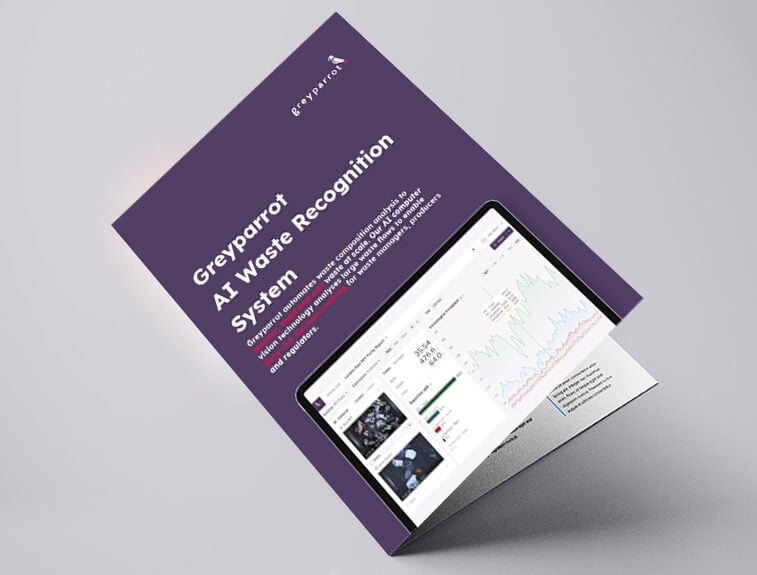 PRODUCT GUIDE
Greyparrot product brochure
Read our short product guide and learn more about unlocking the full value of your waste with AI.
Download now
Greyparrot product brochure
What does our AI recognise?
Greyparrot detects differences almost imperceptible to the human eye even when crumpled and overlapping.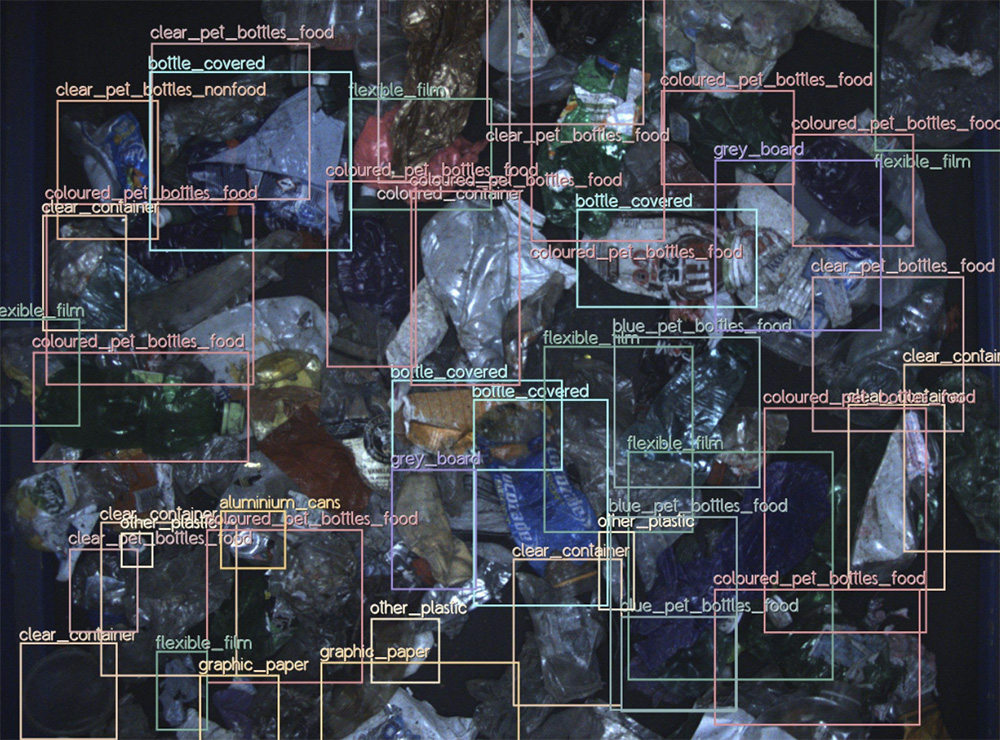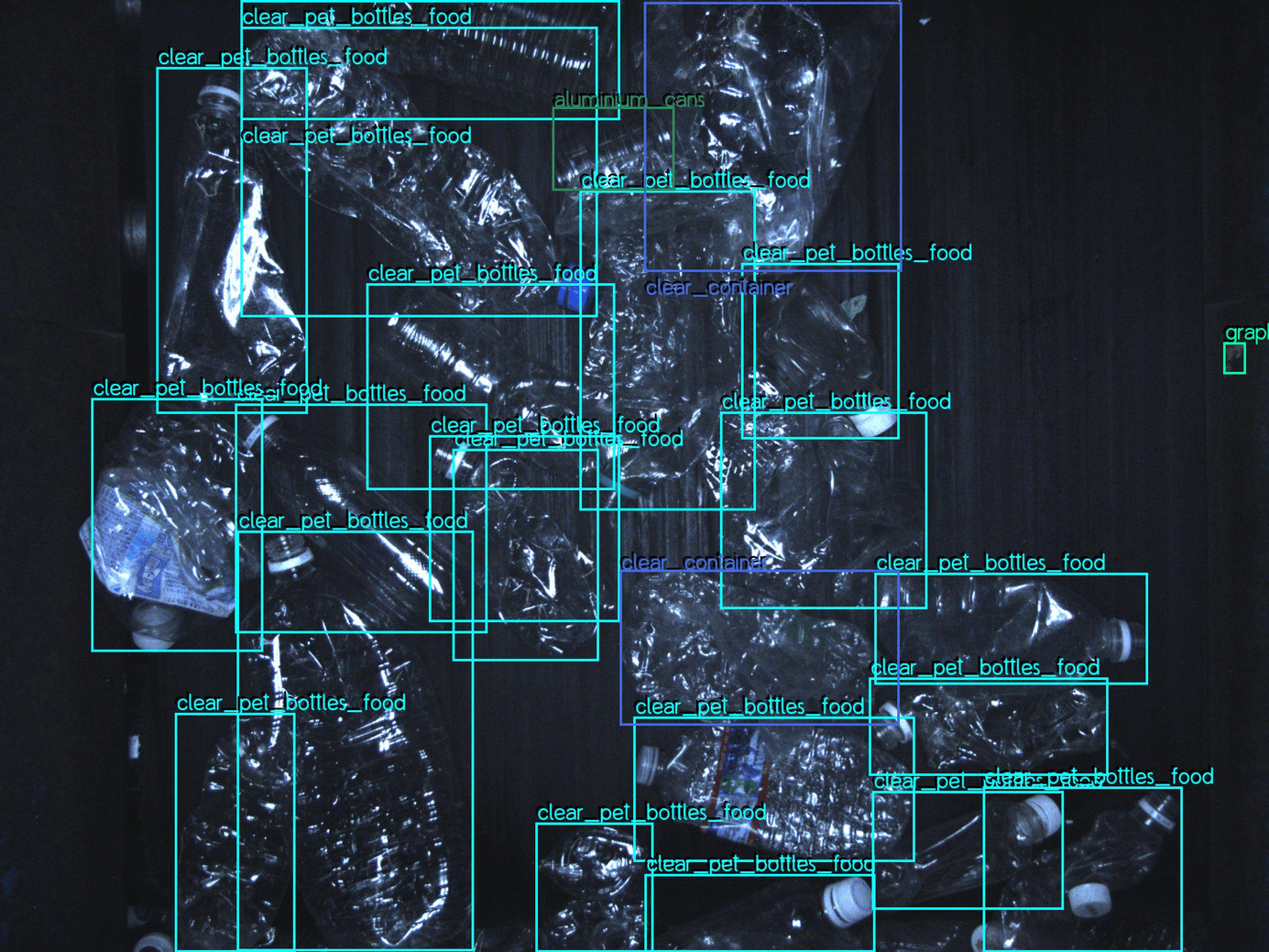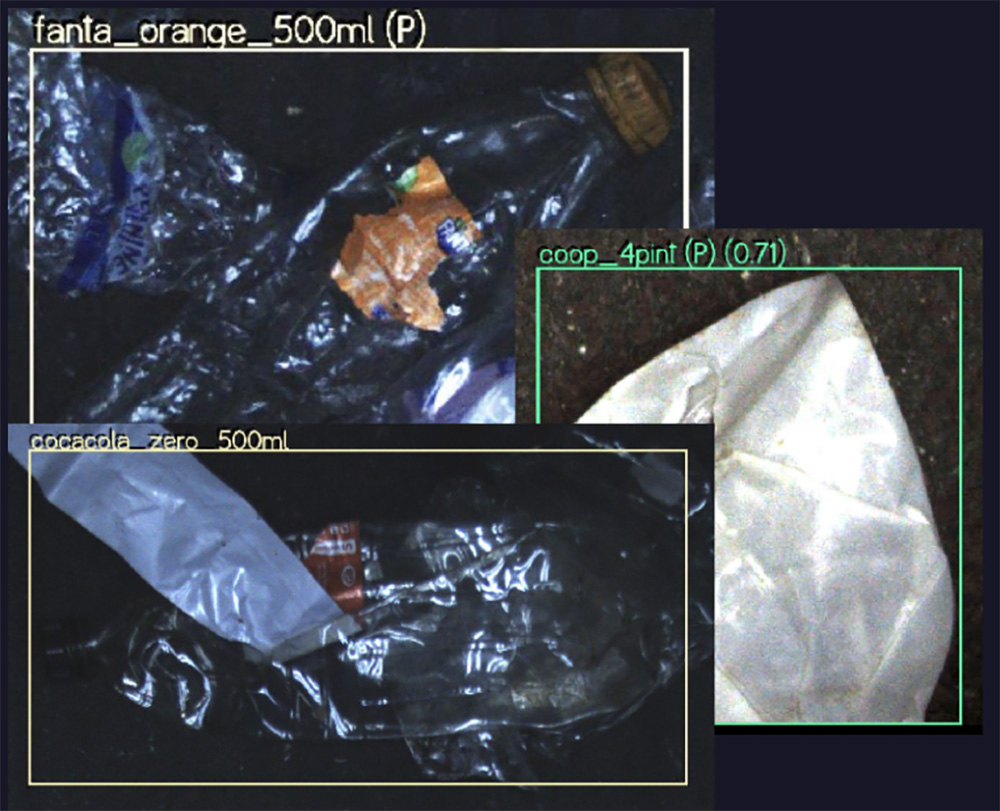 Greyparrot AI waste taxonomy
67 waste types across 10 categories
Greyparrot Taxonomy
Class
Number
How MRFs, PRFs and other reprocessors use our system
Whether at an MRF, a PRF or another reprocessor, our system reveals previously untapped operational insights. Use them to automate labour-intensive processes, guarantee product purity and extract more value from waste.
Automate manual sampling
Monitor 100% of your material streams in real-time to create accurate, in-depth reports.
Certify purity per bale
Confidently deliver the high quality product your customers expect, backed by reliable data.
Improve plant performance
Automate sampling and take a proactive approach to plant optimisation with real-time insight.