Shining a light on recycling as COP27 begins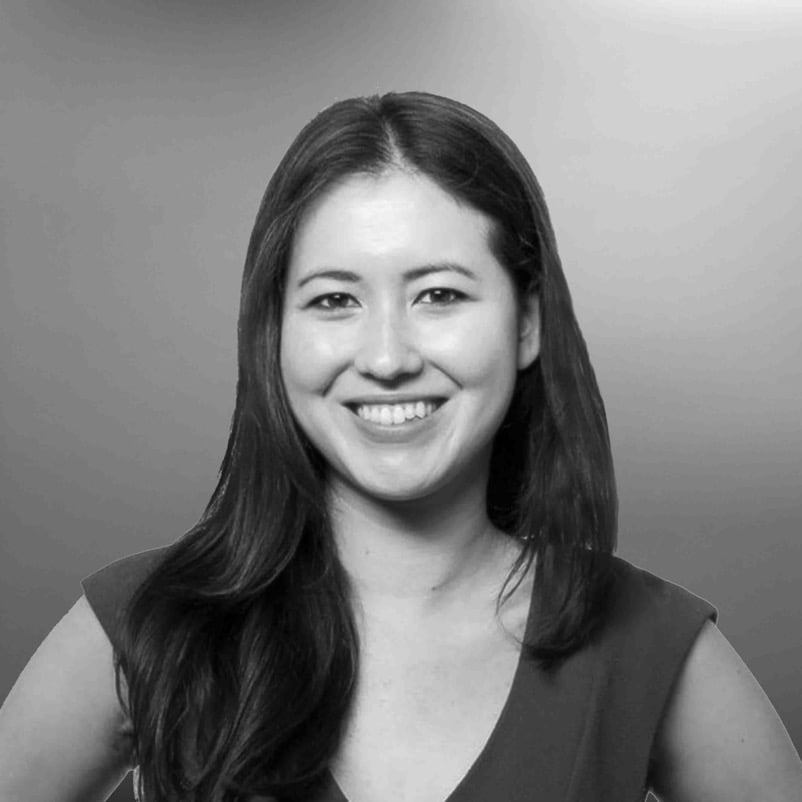 Alisa Pritchard, Nov 10, 2022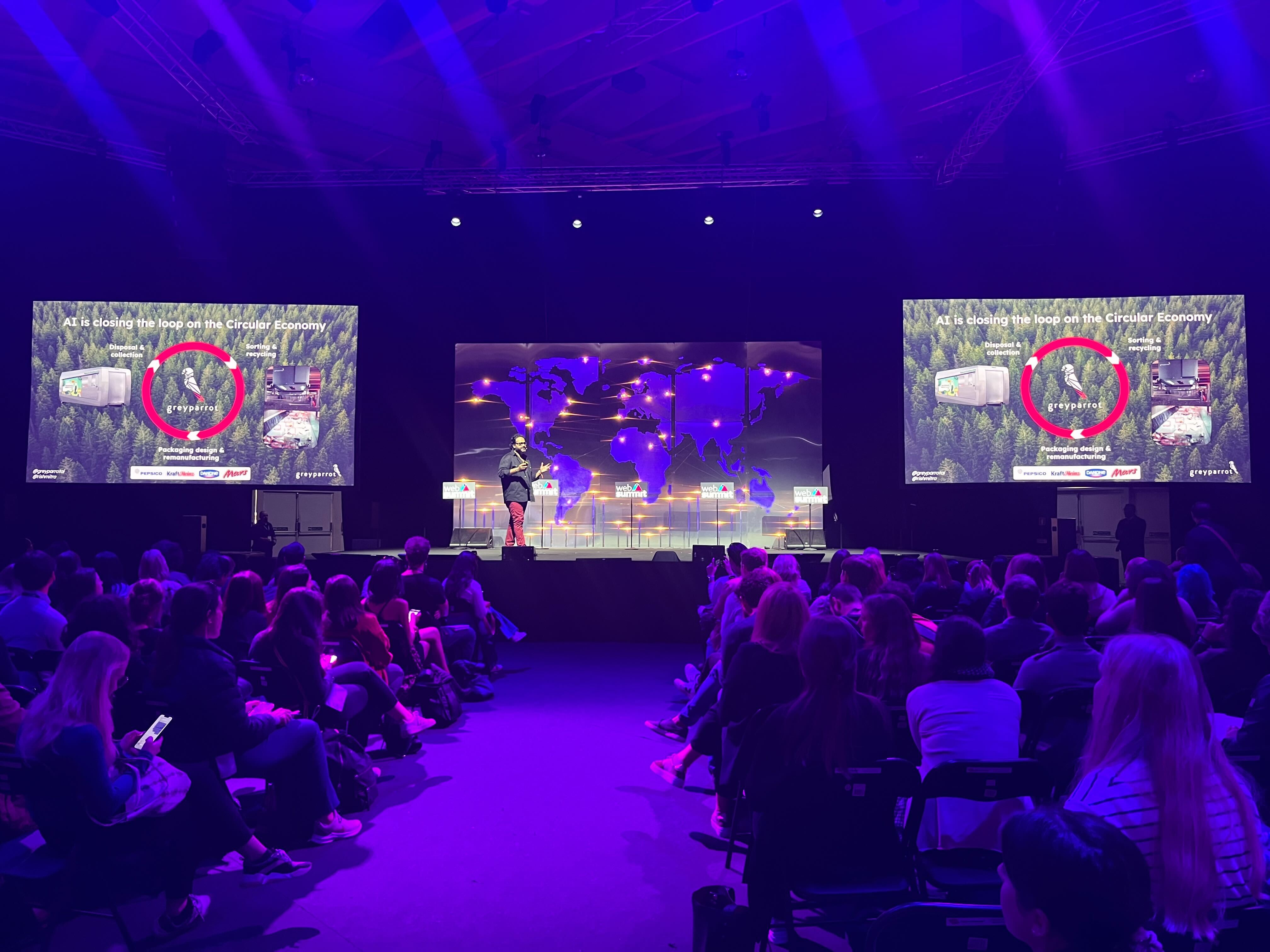 Just before COP27, Egypt gained a new pyramid. It's not built of stone like its older counterparts, though.
The so-called 'world's largest plastic waste pyramid' is a fitting symbol; we collectively throw out a mountain of solid waste as big as the Great Pyramid of Giza — every single day.
As plastic blocks were being arranged near Cairo, members of the Greyparrot team were speaking everywhere from Web Summit to PwC's Business in Focus podcast, offering insight in the run-up to COP27.
The global waste crisis presents an engineering challenge to rival the wonders of the ancient world. People outside of the waste management sector are taking notice.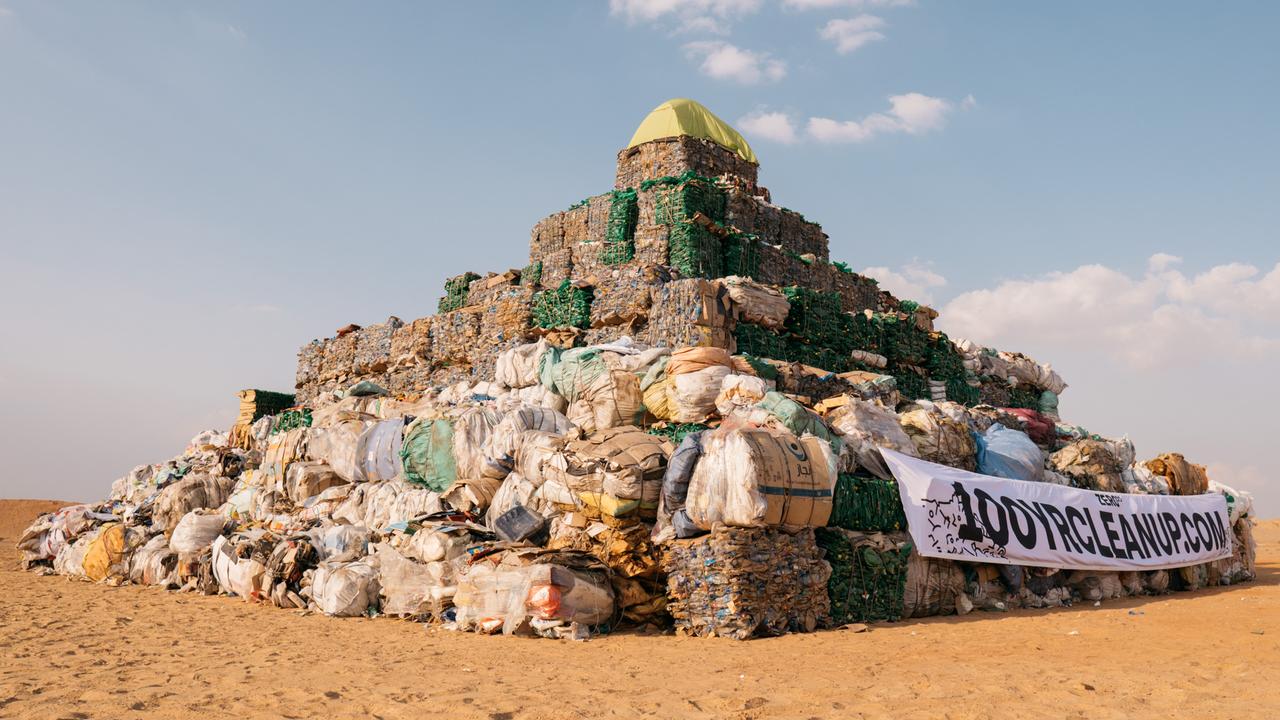 Waste management is no longer a niche subject
With over 70,000 attendees, Web Summit is the most significant tech conference of the year — but it's not a waste management event.
Despite that, our CPO and co-founder Ambarish addressed a packed room about AI's ability to turn waste into resources at scale.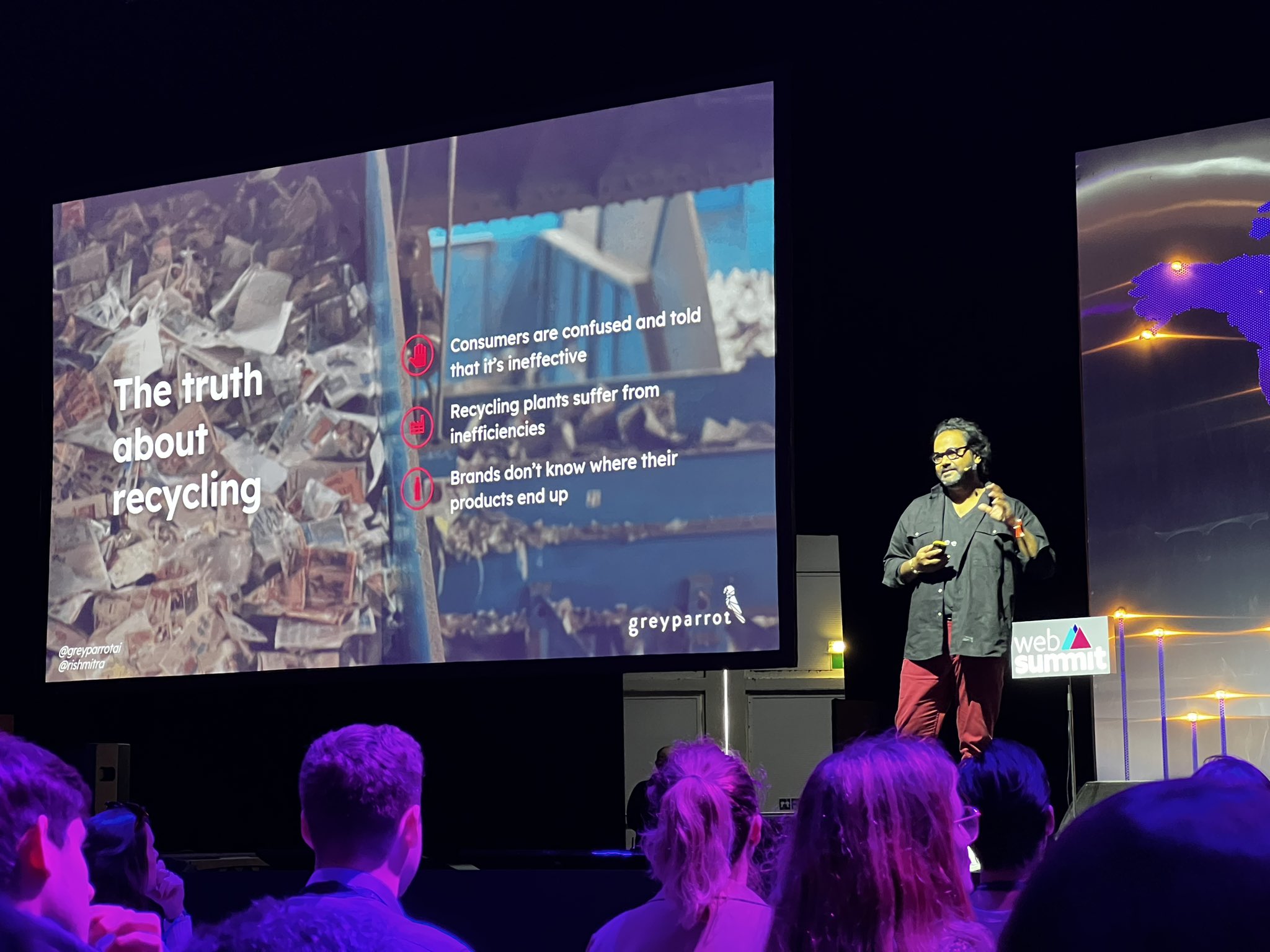 Broader interest in solutions to the waste crisis
Ambarish's audience reflects the increased interest in climate and sustainability tech, which now accounts for over a quarter of all venture investment. With a recent report from the Environmental Investigation Agency calling plastic pollution a threat on par with climate change, waste management is a crucial part of the climate tech conversation.
Our CEO and co-founder Mikela's invitation to appear on the PwC Business in Focus podcast sends the same message: waste management is no longer a niche subject. It's one that professionals across the board want to understand.
Waste managers have a seat at the table
In fact, they're fast becoming the pivot point around which sustainability discussions take place.
Last week's Sustainability in Packaging conference is one of the largest gatherings of packaging producers in the world. What did leaders from Mars, PepsiCo, Colgate-Palmolive and more want to know?
What the waste management industry had to say about their packaging.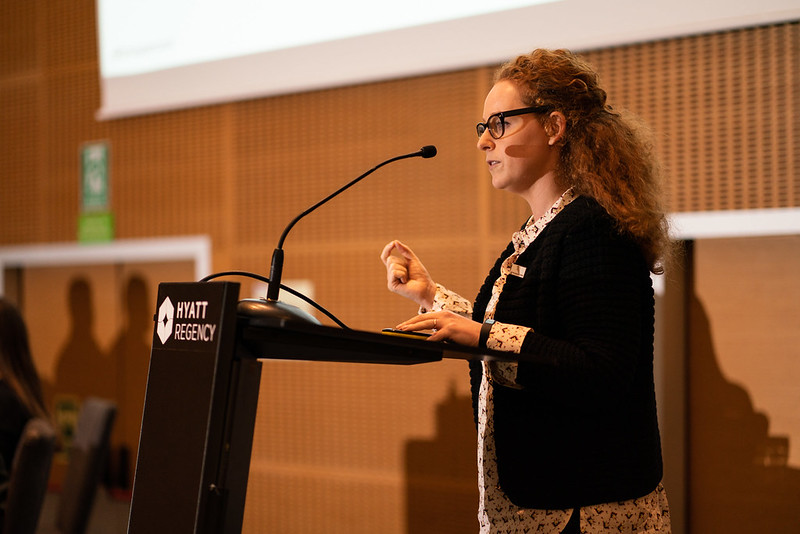 The influence of insight into recyclability
It was one of the key takeaways for Mikela, who spoke about the role waste data has to play in recyclable packaging design. As they face pressures from EPR-style regulation and consumers, CPG producers need to find out what works and what doesn't.
MRF operators gather that insight from their residue lines (where recyclable material can end up in landfills or incinerators) on a daily basis. There's a new, central role for waste management — informing improvements to the entire packaging value chain.
With speakers calling for more representation from the waste management industry, next year's conference presents a major opportunity to work alongside with brands and producers.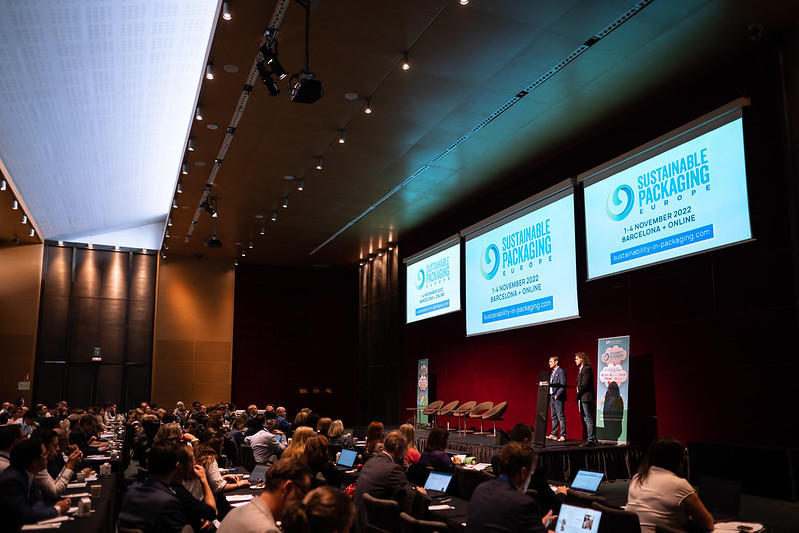 Change takes time and collaboration — COP27 is just the start
Another headline that arose last week was the controversy surrounding Coca Cola's sponsorship of COP27. Perhaps unintentionally, the world's largest plastic polluter joined the plastic pyramid in raising the issue of waste management at the conference.
There's clearly interest in improving on the part of brands, especially as consumers and activists become more vigilant about calling out greenwashing. Major brands know they need to improve and meet sustainability goals — Coca Cola, for example, wants to recycle a bottle or can for every one they sell by 2030.
Real change requires the biggest polluters to be involved in the solution. To start improving, they'll need the recyclability data they don't yet have, and haven't been collecting.
We learned at Sustainability in Packaging that the lead times for those changes can run into years, not months. Alignment between AI, brands, regulators, solutions like HolyGrail and the wider waste management industry needs to happen now.
Beyond Sharm el-Sheikh
The events surrounding COP27 are significant because they're taking place on the world stage.
They're also part of a wider trend that will continue long after leaders leave Sharm el-Sheikh: the growing recognition that waste management has a pivotal, valuable role to play in changing our relationship with waste.