How A2A uses Greyparrot to maximise material recovery and purity
Tiziana Giordano, Oct 04, 2021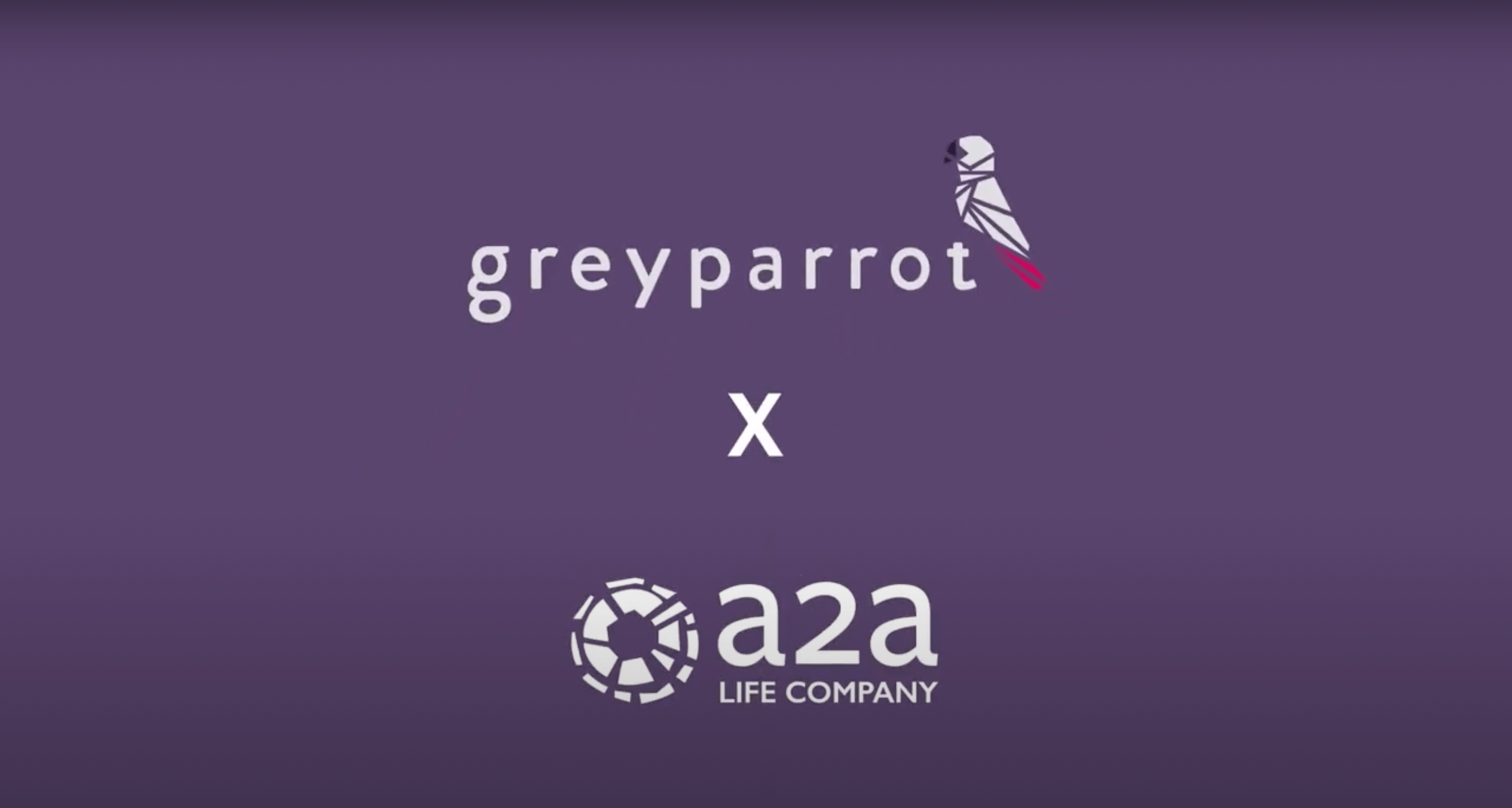 "AI-enabled machine vision is needed to detect materials that current machineries cannot. Greyparrot software gives us data insights to maximise our material recovery and purity."

Patrick Oungre
Head of Innovation at A2A
In 2020 A2A, Italy's largest multi-utility company leading the country's waste management and recycling efforts, started working on a pilot project with Greyparrot, the AI Waste Recognition System. This project provides automated waste composition analysis at scale to help digitise their material recovery facilities to ultimately maximise material recovery and purity. Guglielmo Carra, Innovation Manager at A2A, shares the story and results of this successful pilot project and why they've decided to continue to work with Greyparrot.
Meet A2A
A2A is one of the largest multi-utility companies in Italy. With over 12,000 employees, A2A is a leader in Italy in the environmental sector, from separate waste collection to integrated waste management and the recovery of materials and energy. A2A operates according to a circular economy model that transforms waste into resources.
A2A's pilot story
The challenge

"As a company that collects and treats waste, a key point for us is to be able to extract the maximum value out of the waste that we manage."

Guglielmo Carra
Innovation Manager, A2A

Being able to sort certain waste streams accurately, such as paper and plastic lines, is essential for creating homogenous waste streams that can be directed to recycling. Therefore, having an efficient waste selection process is critical for material/plastic recovery facilities, such as A2A.

Currently, there is a huge lack of data insights on waste composition. However, in order to be able to sort waste properly, companies such as A2A need to increase their understanding of the composition of the hundreds of tons of materials that run through their plants daily. Material and plastic recovery facilities rely on inaccurate manual sampling to understand the composition of their waste. These analyses are costly, inefficient and sporadic.



The solution
The AI-Computer vision based technology can monitor 100% of waste in-feed on moving conveyor belts and provide instant live-data on the material composition, packaging information and brand/SKUs. Therefore it can accurately differentiate different types of plastics, as well as food vs. non-food grade packaging from the same polymer.
"Thanks to Greyparrot we are able to get composition analysis done in continuum and in real time. Therefore we are able to create metrics and data sets that we can use to inform our decision-making on how to optimise our [waste] selection and sorting processes."

Guglielmo Carra
Innovation Manager, A2A
Why A2A chose to partner with Greyparrot:
The hardware - A2A found that the Greyparrot AI Monitoring Unit can be easily installed in their sorting facilities, without having to change existing infrastructure.
The software - Getting data from their sorting facilities in real time through the Greyparrot Waste Analytics Dashboard, and being able to create customisable metrics depending on their specific needs is key for A2A to take data-driven decisions.
The cost - A2A sees a great value for money in Greyparrot. The cost of the Greyparrot solution could create a sustainable business case for them.


The Results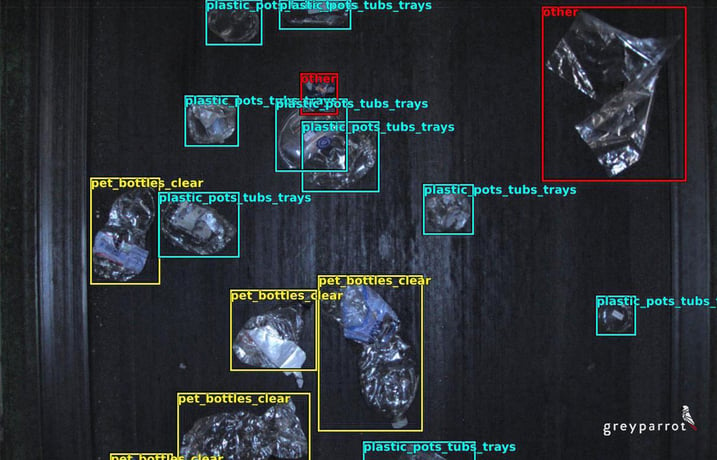 During an initial proof of concept, Greyparrot was able to achieve a very high precision - with an average weighted accuracy of over 95% - providing A2A with a clear understanding of the exact materials and products that are passing on their conveyor belts minute by minute, 24/7. The results showed that data from automated and continuous monitoring is a much better representation of waste streams than manual spot sampling, where the composition of waste can vary significantly minute by minute.

After a successful pilot, A2A has agreed to a long-term partnership with Greyparrot and is planning to expand the use of the AI Monitoring Unit on multiple product lines in their facilities across Italy.

"We are delighted to announce that our pilot with A2A has evolved into a long-term commercial partnership. We are looking forward to continuing our work together to keep increasing efficiency and transparency in waste management."

Mikela Druckman
CEO and Co-founder, Greyparrot

Meet Greyparrot

Greyparrot AI Waste Recognition System is deployed globally on moving conveyor belts in sorting facilities, automating waste composition analysis to monitor, audit, and sort large waste flows at scale. Greyparrot empowers waste managers, producers and regulators with actionable insights to increase recycling rates, reduce the cost of manual sampling, enhance product quality, and inform on waste being generated end-to-end. Greyparrot also collaborates with equipment suppliers to integrate cognitive intelligence with existing automated waste sorting infrastructure. The company is committed to unlocking the financial value of waste, which will, in turn, support our transition to a circular economy and keep our planet clean for generations to come.
"The team of Greyparrot has always been very supportive and I've always been very positively impressed by the competence of the team and the vision that the team has for a better future for the waste industry."

Guglielmo Carra

Innovation Manager, A2A