Latest from the blog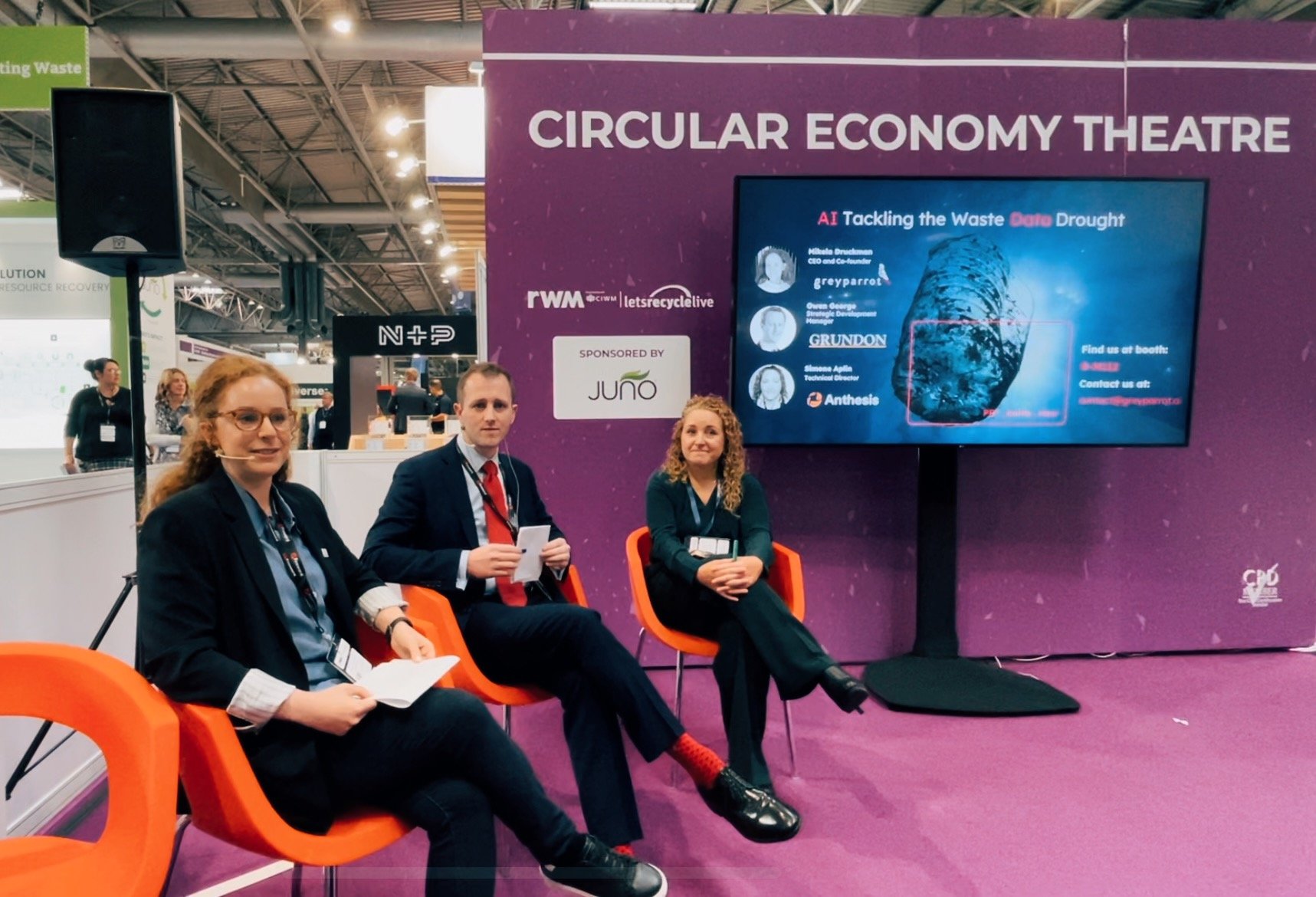 How much do we actually know about waste? If research is to be believed, not much.
7 min read
Can technology like AI end the data drought? Here are the key takeaways from our panel discussion at RWM &...
4 min read
Get a glimpse of what a day in the life of Susana Zoghbi, our Head of Deep Learning, looks like at Greyparrot.
8 min read
Greyparrot has closed an $11 million Series A funding round to digitise the $1.6 trillion waste management industry and...
Industry insights you won't delete.
Delivered straight to your inbox.
3 min read
Manual sampling covers a small proportion of processed waste, continuous monitoring through AI ensures a much better...
3 min read
Greyparrot awarded £488,000 to develop a hybrid AI/NIR waste recognition system to provide automated and accurate...
4 min read
As an exciting and incredibly rewarding year draws to a close, here is a look back at 2021.